Mexican Jack Omelet
Ingredients:
3 eggs
2 oz. Monterey Jack or Pepper Jack cheese
1 tablespoon water or milk
Salt and pepper to taste
Directions:
Place all ingredients in blender. Blend on Grate about 10 seconds.
Heat a small pat of margarine or butter in a skillet over medium heat. Pour omelet in skillet. Cook until set then flip over and cook until done. Fold and serve.
Success Tip:
If you're worried that your omelet flip will result in scrambled eggs, there is another way. Slide the omelet onto a buttered plate; cover with the skillet and quickly turn over together.
Substitution:
Egg substitute can be used in place of whole eggs. Generally, use 3/4 cup of egg substitute instead of 3 eggs. Check the egg substitute carton for the exact replacement amount.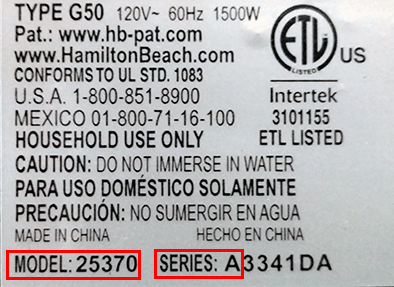 ×
If you are experiencing any difficulty viewing our website, please call 844.257.7136, Monday through Friday, 8 am through 4:30 pm Eastern. A customer service representative will assist you.