Red & Green Rice Casserole
Ingredients:
1 green bell pepper, seeded and cut in 2-inch pieces
1 small onion, quartered
1 clove garlic
1 tablespoon oil
1 can (15 oz.) whole tomatoes
3 cups cooked rice
Directions:
Place green bell pepper, onion, and garlic in blender jar. Pulse until coarsely chopped.
In a large skillet or saucepan over medium high heat, saute the chopped pepper, onion, and garlic in the oil about 5 minutes or until tender.
Add the tomatoes and juice. Simmer about 5 minutes, while breaking up whole tomatoes.
Stir in the rice, then pour into a 1&1/2 quart baking dish and bake at 350°F for 20 minutes or until heated through.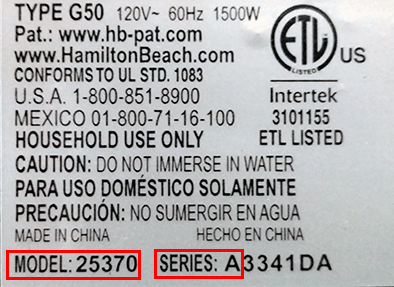 ×
If you are experiencing any difficulty viewing our website, please call 844.257.7136, Monday through Friday, 8 am through 4:30 pm Eastern. A customer service representative will assist you.