Coconut Shrimp
Ingredients:
1 egg
1/2 cup all-purpose flour, divided
2/3 cup beer
1 1/2 teaspoons baking powder
1/4 cup all-purpose flour
2 cups flaked coconut
24 shrimp
Directions:
In medium bowl, combine egg, 1/4 cup flour, beer and baking powder. Place 1/4 cup flour in a small bowl and coconut in a separate bowl.
Hold shrimp by tail, and dredge in flour, shaking off excess flour. Dip in egg/beer batter; allow excess to drip off. Roll shrimp in coconut, and place on a baking sheet lined with wax paper. Refrigerate for 30 minutes.
Remove basket from fryer and heat oil to 350°F. Fry 8 shrimp at a time, turning once, for 2 to 3 minutes, or until golden brown. Using a wooden slotted spoon or tongs to remove shrimp and place on paper towels to drain.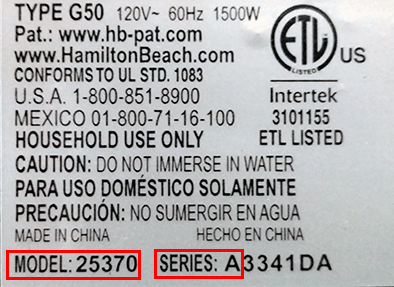 ×
If you are experiencing any difficulty viewing our website, please call 844.257.7136, Monday through Friday, 8 am through 4:30 pm Eastern. A customer service representative will assist you.