Electric Knives FAQs
Can the blades be sharpened?
No.


Why is the blade release button hard to push in? Is there something wrong with the switch?
The blade release button pushes forward to release the blades. The button is not part of the switch at all. The button releases the blades so that they can be pulled out gently by holding the two plastic guards on the end of the blades.


Will the handle get warm to the touch?
Yes, depending upon the texture of the food. The harder the knife has to work, the faster the motor will heat up. Remember, if you feel the knife heating up, you should allow the unit to cool down before using again.


How long does the knife need to cool down?
10 to 15 minutes.


74100 Model:
The blade will not release if the knife is being held at a 45 degree angle. To release the blades, turn the knife to the "straight up position" and press the button.


What is the length of the blades?
Models 74200, 74250, 74260, and 74300 have 7-1/2 inch blades; model 74100 has 6-1/2 inch blades.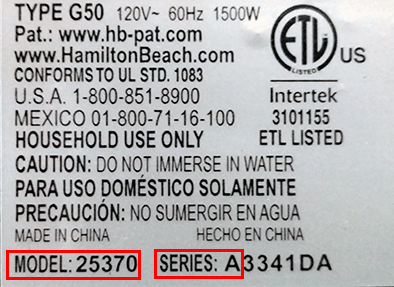 ×
If you are experiencing any difficulty viewing our website, please call 844.257.7136, Monday through Friday, 8 am through 4:30 pm Eastern. A customer service representative will assist you.