Bran Raisin Muffins
Ingredients:
1/2 cup vegetable shortening
1/2 cup sugar
1/2 cup dark brown sugar
2 eggs
2&1/2 cups all-purpose flour
2&1/2 teaspoons baking soda
1 teaspoon salt
2 cups buttermilk (or see substitution)
5 cups bran flakes
1 cup raisins
Directions:
In a large mixing bowl, using beaters,cream together shortening and sugars on medium speed. Add eggs and blend.
Stir together flour, baking soda, and salt. Alternately add flour mixture and buttermilk to mixture in mixing bowl. Beat on medium speed. Reduce to low speed and add bran flakes and raisins. Stir until mixed. Spoon into greased muffin pans.
Bake at 400°F for 20 to 25 minutes.
Success Tip:
If using bran flakes cereal, be certain it is not the sugarcoated variety. Check the ingredient list and if sugar is listed, it should be near the bottom of the ingredient list.
Substitution:
If buttermilk isn't available, put 2 tablespoons of vinegar or lemon juice in a 2-cup measure. Add milk to make 2 cups.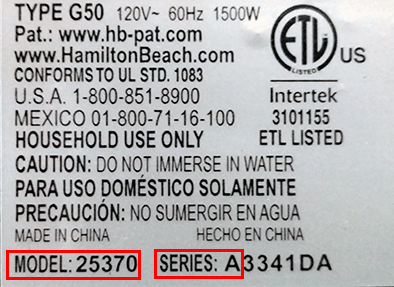 ×
If you are experiencing any difficulty viewing our website, please call 844.257.7136, Monday through Friday, 8 am through 4:30 pm Eastern. A customer service representative will assist you.