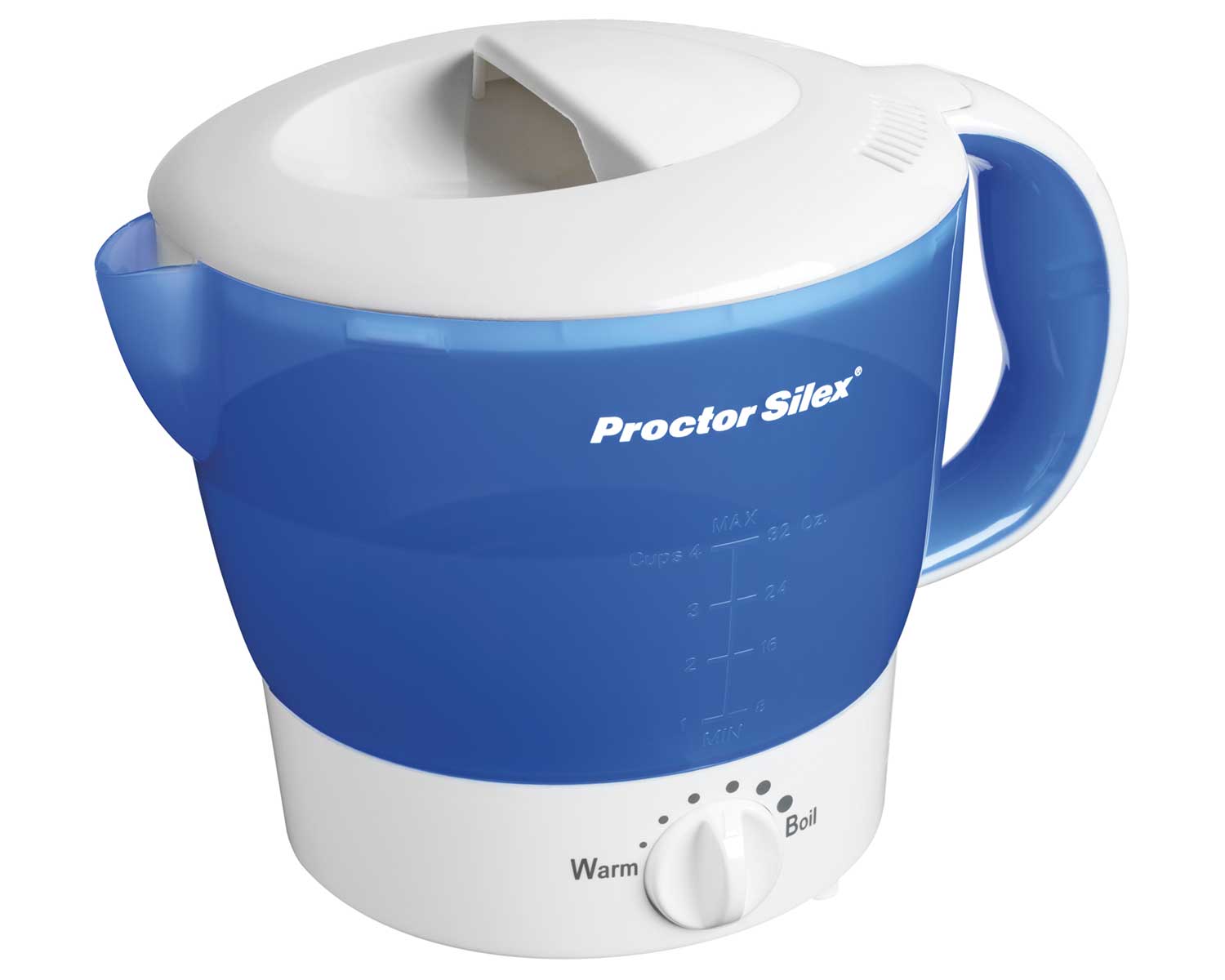 Hot Pots
Easy to use appliance for quick and easy countertop cooking.
The Proctor Silex® hot pot is a convenient and versatile appliance. It boils water effortlessly and easily and is perfect for tea, hot beverages, soups, and hot cereals. This compact hot pot has a variable temperature dial allowing you to control the warming or cooking speed.
This hot pot is ideal for the busy kitchen, whether you're boiling water quickly or gently warming soup. The Proctor Silex® hot pot has a soft-grip handle to make pouring easy and has markings on the side for accurate measuring. There's also a removable lid for added convenience, and the nonstick surface makes for quick and easy cleaning.