Italian Beef Panini
Ingredients:
8 1/2-inch thick slices Italian bread
1/2 pound sliced roast beef, divided into four servings
1/2 cup sautéed onions
1/2 cup sliced mushrooms
4 slices cheddar cheese
8 red pepper rings
1/2 cup Italian salad dressing
Olive oil
Directions:
Preheat panini press.
Spread olive oil on one side of each slice of bread.
Place 4 slices of bread, oil side down, on the panini press.
Place roast beef, 2 tablespoons sautéed onions, 2 tablespoons sliced mushrooms, 1 slice cheese, 2 red pepper rings, and 2 tablespoons Italian salad dressing on each slice of bread.
Cover with remaining 4 slices of bread, olive oil side up.
Close panini press.
Cook 3 to 5 minutes or until desired brownness.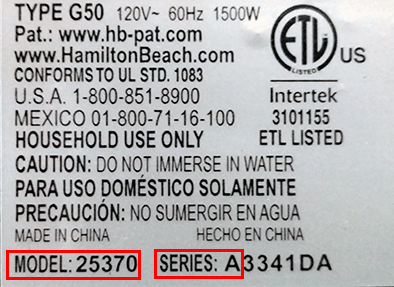 ×
If you are experiencing any difficulty viewing our website, please call 844.257.7136, Monday through Friday, 8 am through 4:30 pm Eastern. A customer service representative will assist you.