Slow Cooker Brown Sugar Baked Beans
Ingredients:
6 cans (16 oz. each) pork and beans
8 slices bacon, chopped
1 small onion, chopped
1/2 cup packed brown sugar
1/4 cup molasses
2 tablespoons yellow mustard
Directions:
Drain 4 cans of pork and beans and add to a 4-quart slow cooker crock. Stir in 2 undrained cans of beans.
In a medium skillet over medium-high, cook bacon until crisp. With a slotted spoon, remove bacon, reserve some bacon pieces for garnish and add the rest to the crock. Add chopped onion to bacon drippings in skillet and cook until onion is translucent. With a spoon transfer onion and some of the drippings to beans in crock. Add brown sugar, molasses and mustard.
Cover and cook on HIGH for 2 to 3 hours or LOW for 5 to 6 hours. Sprinkle with reserved bacon before serving.
Course: Side Dishes
Yield: 12-14 Servings
Recommended Products: Slow Cookers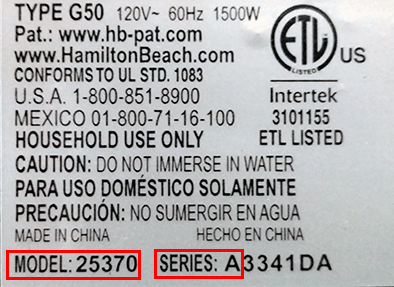 ×
If you are experiencing any difficulty viewing our website, please call 844.257.7136, Monday through Friday, 8 am through 4:30 pm Eastern. A customer service representative will assist you.