Slow Cooker Herb Turkey Breast
Ingredients:
1 tablespoon vegetable oil
2 teaspoons dried sage
1 teaspoon paprika
1 teaspoon dried rosemary
1 teaspoon salt
3/4 teaspoon dried thyme
1/2 teaspoon black pepper
1 (6 to 7) pound turkey breast, thawed
2 celery ribs
1 medium onion, quartered
Directions:
Brush turkey breast with oil. Stir sage, paprika, rosemary, salt, thyme and black pepper in small bowl; rub herbs over turkey skin.
Place celery and onion in slow cooker crock. Add turkey breast.
Cover and cook on HIGH 3 hours or LOW 5 hours until turkey temperature registers 165°F.
Let turkey breast rest 15 minutes before carving.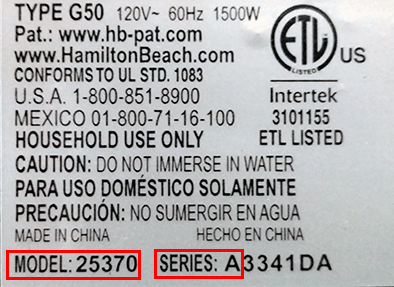 ×
If you are experiencing any difficulty viewing our website, please call 844.257.7136, Monday through Friday, 8 am through 4:30 pm Eastern. A customer service representative will assist you.