Slow Cooker Chocolate Fondue
Ingredients:
1 package (8 oz.) semi-sweet baking chocolate
1 package (8 oz.) unsweetened baking chocolate
1 package (6 oz.) white baking chocolate
1 can (14 oz.) sweetened condensed milk, not evaporated
1 cup milk
1/4 cup blackberry-flavored brandy, or other fruit-flavored brandy
Suggested foods for dipping: strawberries, pineapple chunks, banana chunks, cake cubes, marshmallows, and cookies.
Directions:
In slow cooker crock, combine all fondue ingredients. Stir well.
Cover and cook on HIGH for 45 minutes.
Stir well, turn to LOW. Serve immediately or keep warm as desired.
Refrigerate leftovers and use as chocolate sauce. Recipe can be doubled.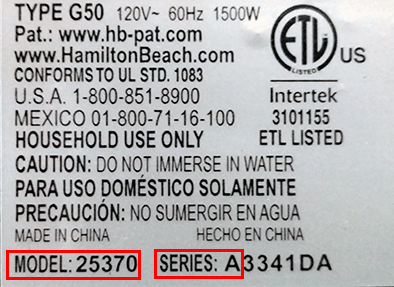 ×
If you are experiencing any difficulty viewing our website, please call 844.257.7136, Monday through Friday, 8 am through 4:30 pm Eastern. A customer service representative will assist you.