Sausage And Kidney Bean Stew
Ingredients:
1 lb. Italian sausage
1 medium onion, halved and sliced
1 small green pepper, cut into chunks
1 teaspoon minced garlic
1 can (28 oz.) whole tomatoes
2 cans (16 oz. each) kidney beans, drained
1 teaspoon dried oregano leaves
1 teaspoon dried basil leaves
Directions:
In a large skillet over medium-high heat, cook sausage.
Remove and cut into 1/2-inch thick slices. Put all ingredients into crock.
Cover and cook on preferred setting: Low - 8 to 10 hours, Auto Shift - 6 to 7 hours, High - 4 to 5 hours
Success Tip:
Depending on preference, use either mild or hot Italian sausage. For easier slicing, use a serrated knife to slice the sausage after cooking.
Substitution:
When bell peppers are at their peak, choose from a variety of vibrant colors - red, orange, yellow and green.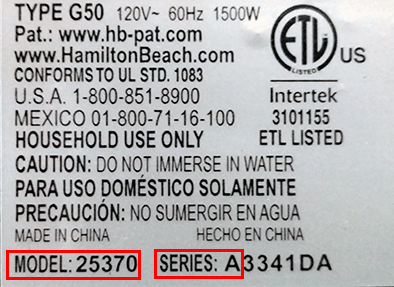 ×
If you are experiencing any difficulty viewing our website, please call 844.257.7136, Monday through Friday, 8 am through 4:30 pm Eastern. A customer service representative will assist you.