Marinated London Broil
Ingredients:
1 clove garlic, minced
1/2 cup soy sauce
2 tablespoons vegetable oil
2 tablespoons ketchup
1 tablespoon vinegar
1 teaspoon dried oregano
1 teaspoon ground black pepper
2 pounds London broil or round steak
1 large onion, sliced 1/4-inch thick
Directions:
Preheat oven to BROIL, 500°F.
In a small bowl, combine garlic, soy sauce, oil, ketchup, vinegar, oregano and black pepper.
Place London broil and onion slices in a large resealable plastic bag. Pour marinade over meat and onion in bag. Close bag and refrigerate for 1 to 2 hours or overnight.
Remove meat and onion slices from marinade and place on rack in baking pan.
Broil meat 15 to 18 minutes per side. Turn onion slices when browned. Cover meat with foil and let stand 10 minutes before slicing.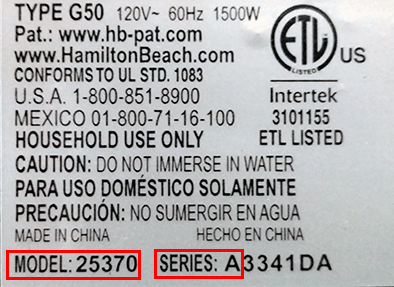 ×
If you are experiencing any difficulty viewing our website, please call 844.257.7136, Monday through Friday, 8 am through 4:30 pm Eastern. A customer service representative will assist you.