Chocolate Dessert Waffles
Ingredients:
1/4 cup vegetable shortening
1/2 cup sugar
1 large egg
1/2 teaspoon vanilla extract
2/3 cup flour
3 tablespoons unsweetened baking cocoa
1 teaspoon baking powder
Pinch of salt (1/16 teaspoon)
2/3 cup milk
Vanilla ice cream
Chocolate sauce
Raspberries
Directions:
Preheat waffle maker.
In a small mixing bowl, with electric mixer, cream shortening and sugar until well blended. Add egg and vanilla and blend until smooth. Add remaining ingredients and mix until well blended.
Spray waffle grids with cooking spray. Pour batter onto waffle baker. Bake until waffles are browned and crisp.
Remove and serve topped with vanilla ice cream, chocolate sauce and raspberries, if desired.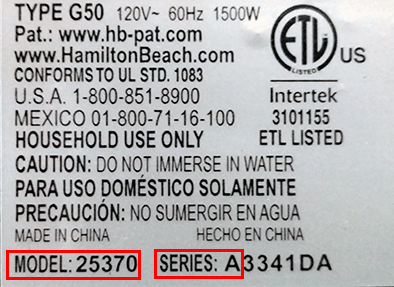 ×
If you are experiencing any difficulty viewing our website, please call 844.257.7136, Monday through Friday, 8 am through 4:30 pm Eastern. A customer service representative will assist you.