Weekend Waffles
Ingredients:
1 cup flour
3 teaspoons baking powder
1/4 teaspoon salt
1 tablespoon sugar
2 eggs, separated
1 cup milk
4 tablespoons oil
1 teaspoon vanilla
Directions:
In a large bowl, whisk together flour, baking powder, salt, and sugar. Set aside.
Beat egg whites until stiff. Add milk and egg yolks to flour mixture. Stir until smooth.
Add oil and vanilla to batter and mix well.
Fold egg whites into the batter. Pour batter onto waffle baker.
Course: Breakfast
Yield: 3 &1/2 cups batter
Recommended Products: Waffle Makers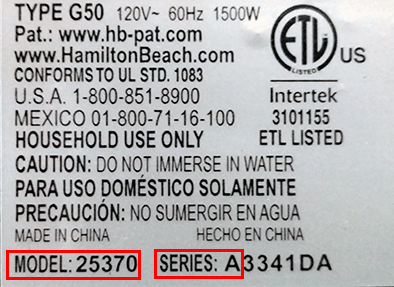 ×
If you are experiencing any difficulty viewing our website, please call 844.257.7136, Monday through Friday, 8 am through 4:30 pm Eastern. A customer service representative will assist you.