Even before the home baking boom of 2020, Americans were captivated by The Great British Bake Off, which launched in the U.S. in 2014 as The Great British Baking Show and is now one of many popular baking programs. Even as people have returned to offices and classrooms, the trend toward baking more has stayed strong: almost half of Americans say they're "avid bakers."
What is it about baking that has captured the national imagination? For starters, baking seems to be a mood booster for the baker and the lucky person who gets to indulge in the cookies, cakes or other confections. Think about it: would Ted Lasso's boss have grown sweeter without his daily gift of shortbread? Baking just seems to spread joy for the giver and receiver alike. So why not bake even more often?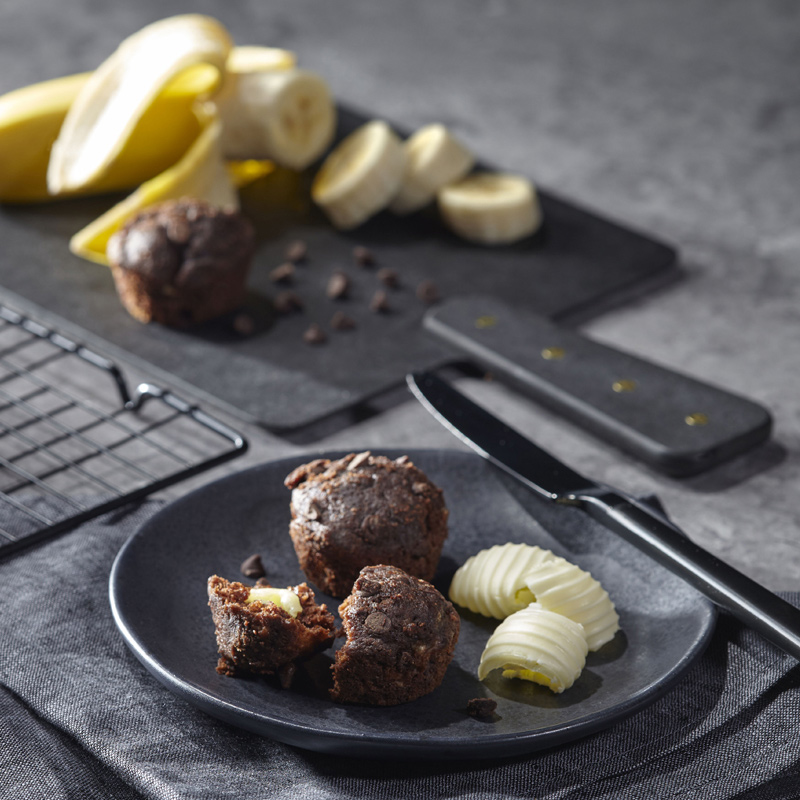 One reason is that baking can seem like a big production—a complete takeover of not only the oven but the entire kitchen. (Perhaps the baking shows are in part to blame for perpetuating this image of a kitchen besieged by a baker.) But with a quality toaster oven, it's easy to bake in smaller batches and free up your conventional oven and your countertop for other tasks. Toaster ovens also cook faster and use less energy than conventional ovens. Same great scent wafting through the house—just quicker and less costly.
But perhaps the best thing about small-batch baking in a toaster oven is this: fresh-baked cookies on demand! You can prepare and freeze cookie dough in advance, then bake up a cookie or two when the mood strikes or the kids clamor. If you're trying to control your cookie intake (or someone else's), this is a great way to indulge in moderation.
Beautiful baked goods for your toaster oven
White Chocolate Chip Macadamia Nut Cookies
With white chocolate chips and macadamia nuts, these chocolate cookies are one of life's simple delights. Prepare and freeze dough in advance for fresh-baked cookies on demand.
Sheet Pan Apple Blueberry Galettes
Need an impressive but simple dessert? These delicate French pastries bake up beautifully on a sheet pan in your toaster oven.
Double Chocolate Banana Mini Muffins
"Double chocolate" is always bound to please, and these mini muffins make it easy to serve up fresh muffins for breakfast, brunch or an afternoon snack.
Jalapeno Corn Muffins with Honey Glaze
Perfect alongside soup or chili, these savory corn muffins are a great complement to whatever you're serving up for lunch or dinner.