Whether it comes from a child or partner or simply pops into your head, the question arises almost every afternoon: What's for dinner? If you're cooking for just one or two people, you might be tempted to answer "takeout," but your waistline and wallet will thank you for finding another response.
In case you were wondering, you're not alone—most Americans aren't enthusiastic about cooking. Nor are you alone in living alone or living with just one other person: 28 percent of households consist of solo dwellers and 34 percent contain only two people. TV ads and the gargantuan packages in most grocery stores might have us imagine the average American home differently, but the truth is that more than half of us are cooking (or not) for just one or two people.
While it can be hard to find the motivation to cook for just yourself or one other person, there are good reasons to make the effort. Cooking at home is healthier, and it saves calories, money and even time if you factor in the minutes it takes to pick up food or wait for it to be delivered. Cooking can also be good for your mental health or your relationship if you approach it with the right attitude.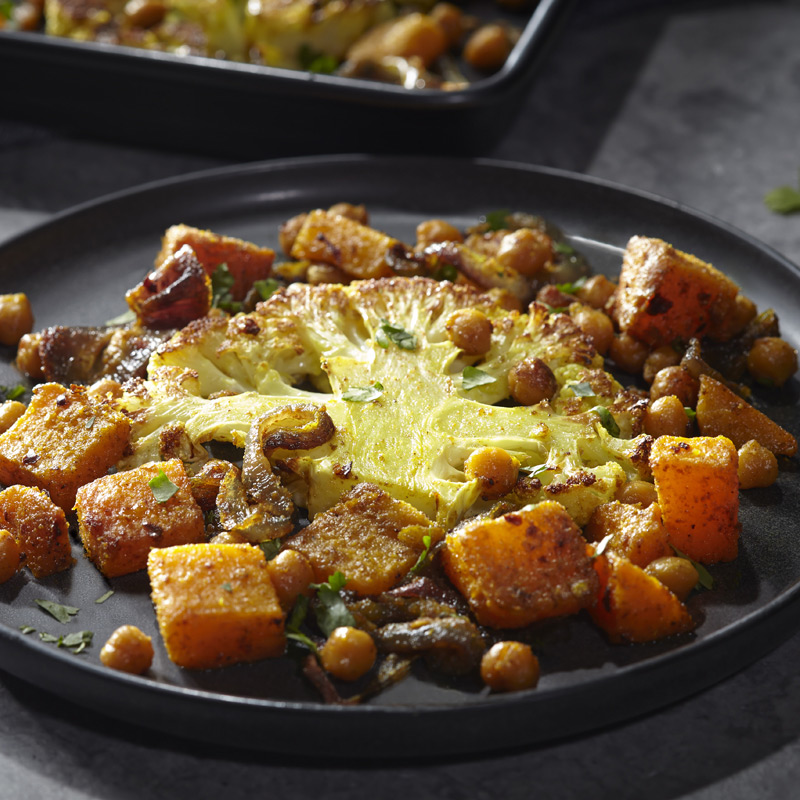 One block most of us need to get beyond is the idea that cooking for one or two is somehow inefficient—that it isn't worth the time and energy. This is where Proctor Silex® can help. We have a selection of toaster ovens that are just the right size for cooking in small batches. Since a toaster oven uses on average one-third to one-half less energy than a conventional oven, cooking for one or two might start seeming pretty efficient after all.
Our Test Kitchen designed five easy sheet pan recipes to get you started on your resolution to cook at home more often. From Tuscan Chicken to Cauliflower Steaks, these delectable sheet pan recipes will have you looking forward to that eternal question: What's for dinner?
Easy sheet pan dinners for your toaster oven
Sheet Pan Tuscan Chicken and Vegetables
You will taste the Tuscan sun baked into this light, citrusy chicken recipe. Marinate ahead and then make dinner tonight in less than 30 minutes—and in one sheet pan for easy cleanup.
Sheet Pan Cauliflower Steaks with Butternut Squash
Who says that cauliflower can't be a steak? This inspired vegetarian recipe combines the spice of curry, the sweetness of butternut squash and the protein of chickpeas for a delicious, balanced dish.
Sheet Pan Meatloaf
This mini sheet pan meatloaf is exactly the right size for your toaster oven, and it cooks in under 30 minutes. Made with brown sugar and Worcestershire sauce, this is a loaf kids and grownups will like.

Sheet Pan Crispy Italian Fish with Green Beans
Made with any white fish, this crispy parmesan-crusted dish cooks up nicely in less than 20 minutes in your toaster oven.
Sheet Pan Greek Chicken
This simple recipe for boneless chicken breasts combines Kalamata olives and artichoke hearts for a fresh, light taste. Cooks in less than 30 minutes in your toaster oven.