With so many tools in today's kitchens, it's hard to imagine that any single one is indispensable. But a Proctor Silex™ food processor might just be the exceptional, essential appliance. That's because it can handle multiple tasks with ease—think of it as the Swiss Army knife of the contemporary kitchen. On any given day, a food processor can take the place of multiple tools, including the cheese grater, garlic press, whisk, blender, pastry cutter and, yes, the knife itself. With that kind of versatility, it makes sense that a food processor might be pretty close to indispensable when it comes to certain tasks.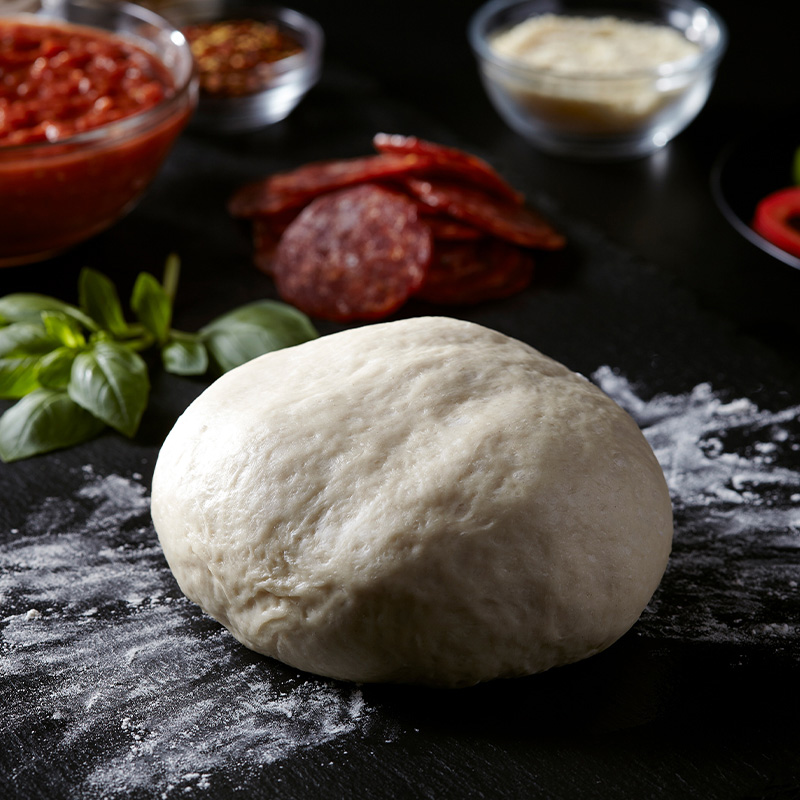 If you're chopping, slicing, shredding or dicing big batches of vegetables, a food processor will save time and eliminate the need to sharpen and clean multiple knives. Making hummus and other dips and spreads is another job that the food processor does exceptionally well, in part because the appliance gives you so much control over the thickness or smoothness of the final product. (For superior control over texture, try the Proctor Silex 9 cup food processor, which has an infinitely variable speed dial.)
There are also some tasks for which you might not immediately think: "food processor!" Here are four:
Grinding meat is something you can do well with other tools (like meat grinders), but the beauty of a food processor is that it's a versatile appliance that can do so many things in addition to grinding meat. For best results, cut the meet into chunks and insert no more than half of a pound at one time.
Making dough for bread, cookies, cakes and pie or pizza crust is so much easier with a food processor. And speaking of versatility, you can also use the food processor to chop the nuts for your cookies or even grind your own flour.
Grinding grains into flour can be a big task, but a powerful food processor turns grain to flour in no time. It's no surprise that a food processor is a must-have for those on gluten-free diets who can't rely on store-bought flours.
Making cauliflower "rice" is something the food processor was born to do—it quickly chops large amounts of cauliflower into rice-sized pieces. You can also "rice" broccoli, parsnips, butternut squash and many other veggies for a lower-carb alternative.
Not yet convinced of the food processor's versatility? Here are some recipes that take advantage of the food processor's many talents:
Brussels Sprouts Apple Cranberry Salad with Maple Syrup Vinaigrette
This tangy, autumnal salad uses a food processor to blend the dressing, slice the brussels sprouts, and shred the carrots and red cabbage. Great side dish for any supper, and easy to take along to gatherings.
Chorizo, Fennel and Peppers Pizza
Perhaps pizza wouldn't be the first thing that springs to mind when it comes to recipes best made with a food processor, but think about it: a food processor can prepare the dough, mix the sauce, shred the cheese, and slice or chop the toppings—in this case the fennel and peppers.
Spinach Feta Vegetable Pizza
Who needs pepperoni? This fresh vegetarian recipe lets everyone enjoy pizza night. It also will keep your food processor busy—preparing the dough, mixing the sauce, slicing onions, peppers and mushrooms, and shredding the Asiago and mozzarella cheese.
Food Processor Pizza Dough
If kneading dough is often on your to-do list, a food processor could be your best friend in the kitchen. This light and tasty pizza dough will serve as the foundation for any of the many pizzas you can make with our recipes and your imagination.
Pizza Sauce
This simple sauce is the second component, following the dough, in making a great homemade pizza. Flavored with garlic, Italian seasoning and parmesan cheese.